Our passion for aviation drives us to continuously innovate, and to relentlessly focus on helping our Customer's achieve quantifiable success in their aviation decisions.
Founded by experienced leaders in private aviation, business and software solutions, AirPower Software Group is committed to continuously developing new and innovative aerospace technology products. We listen to and integrate our Customer's feedback and we are passionate about our mission to relentlessly design solutions that make a difference for those that buy, sell, operate, maintain, advise or rely on aircraft operations.
Paul LaFata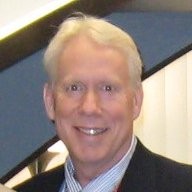 Founder and CEO, Paul Lafata, is an entrepreneur and business leader with more than 35 years of comprehensive and successful experience in business aviation and DoD aerospace industries, including Honeywell Aerospace, Allied Signal and Raytheon. Paul has a Bachelors degree from Embry-Riddle Aeronautical University and an MBA from Baker University.
Paul also holds a Private Pilot license and a FAA Airframe & Powerplant License.